RODO - Privacy policy

By entering our website you agree to the processing of personal data for the purpose of contacting, fulfilling orders and presenting the offer by Przedsiębiorstwo Wielobranżowe Jan P. Weihs.
Przedsiębiorstwo Wielobranżowe Jan P. Weihs, Kłoda Górowska 32a, 56-200 Góra, PIN: 6991000670 is the administartor of your personal data. Please be aware that you have the right to access your personal data, their correction, removal or restriction at any time on the legal basis of legitimate interests. Contact us by mail: biuro@korekcjaracic.eu or phone 697380850, or the Supervisory office for Personal Data in case of any doubt about adherence to our obligations in connection with the processing of personal data.
We use session and logging cookies. If you donnot change your browser settings, you agree to this. This site uses SSL for security reasons and protection of transmission.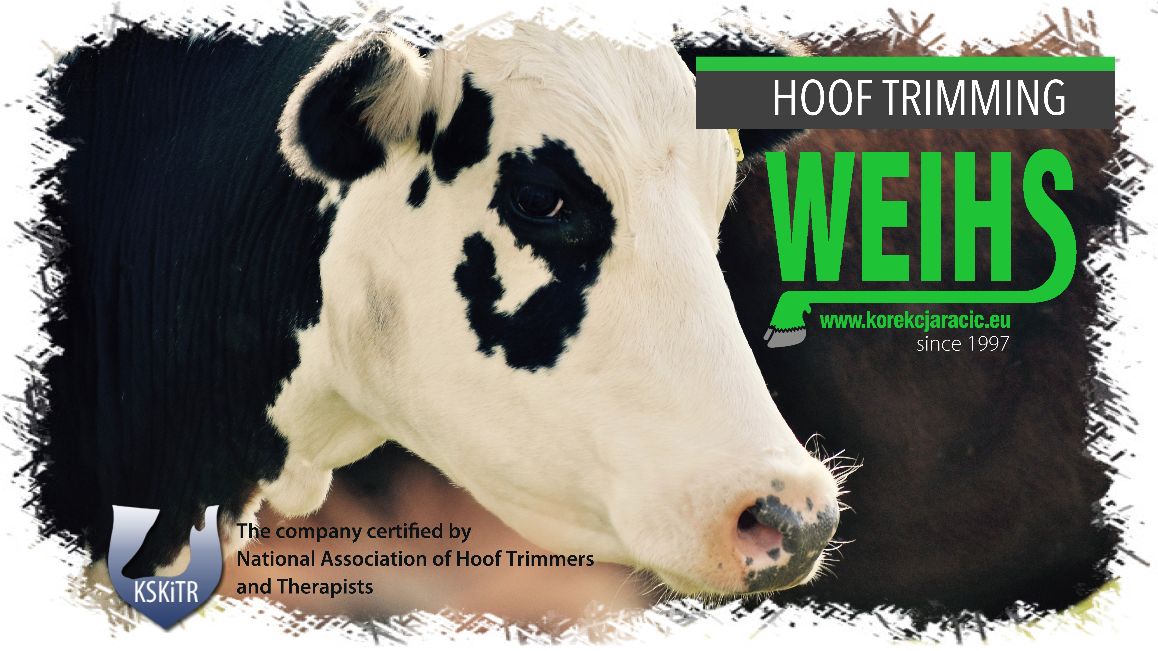 Our company specialises in extensive hoof care, trimming and treatment.

The reliability of our service is due to our long-standing experience in the field, skilled staff and involvement.
In 2006, at the breeding animal exhibition in Pudliszki, our company was awarded for the use of laser therapy in hoof treatment and received the certificate "Znak Nowość". We also received a certificate of National Association of Hoof Trimmers and Therapists no 1/2009.

WEIHS company is also in the register of training institutions under 2.02/0040/2009 and we give hoof trimming and treatment courses.

In 2012 we began cooperation with prof. Ryszard Skrzypek from the University of Life Sciences in Poznań within POLISH PROJECT- HEALTHY HOOVES, which aims to improve herd management through the skillful use of data collected during hoof trimming.

We also produce claw treatment crushes with EU certificate and our company is a Polish exclusive WOPA dealer - the Dutch producer of professional crushes.

Professional claw trimming, proper diagnosis and effective treatment may only guarantee the company with an established position and huge experience. Join us today!